Are you a teenager or young adult?
Are you ready to work through the things that are holding you back so you can start living the life you want?  If low self-esteem, anxiety, negotiating relationships or low mood is holding you back, or you feel like your life is heading down the wrong track and you don't know how to change direction – or even what direction you should take – your first step starts here.  You reached a choice point in life by finding my website and reading this far!  Small steps lead to bigger achievements, so make your next choice point a positive one by reading more…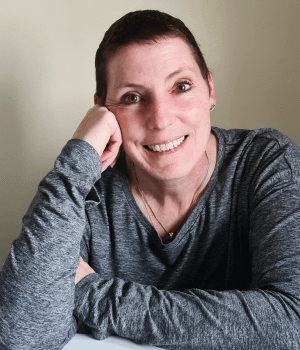 I'm Sandra and I'm passionate about helping people build confidence, find their direction in life and be their best self.  I understand that as a teenager or young adult, you are dealing with change and pressure in almost every aspect of your life, and this can cause confusion and conflict; but if our life goals are true to our values of who we are as a person, then confidence, motivation and success will follow. 
I also advocate that past mistakes or missed opportunities shouldn't dictate our future.  We all have the ability to reinvent ourselves and I am committed to supporting people gaining lifelong skills to enable them to live their best life.
Through my counselling work, I recognised that many people benefit from a coaching style when working together, so I went on to train as a youth resilience coach.  Building self-confidence and identifying personal strengths and values often provides direction and forms the basis of our work together.
I've worked with teenagers and young adults in various settings, including counselling, coaching and mentoring those who are care experienced, have had contact with CAHMS, criminal justice and other statutory organisations.  Although I'm no expert, I have some experience working with neuro-diverse and LGBT+ clients. 
Combining my training and experience allows me to connect with clients and their needs, and I regularly check in to see what works best in helping them achieve their goals.
What I have spent time learning
After leaving school, I went straight into the world of work rather than into further education, but after gaining a better idea of where I wanted to go in life, I went back to part-time study and now have the following qualifications.
BSC (2.1 hons) – Psychology
MSc (merit) – Counselling
BACP – Registered No 00841642
PG Cert – Counselling Children and Young People
Youth Coach – Board Certified – International Coach Federation
Public Sector – 30 years working in the public sector in Aberdeenshire
Volunteering – 3 Years (see details below)
​I have also undertaken additional training – BWRT, PABBS Suicide Bereavement Training; Working with clients at risk of offending, Aberdeenshire Council Multi-Agency Child protection Training, NHS Scotland's Mental Health First Aid; Applied Suicide Intervention Skills Training (ASIST); Stalking and Risk Assessment and Management; and further CPD in Working at Relational Depth; Single Session Therapy, Working with Gender, Sex and Relationship Diverse Clients, working with suicidal clients, and Exploring Uncertainty.